Often times customers have content created in another program. While we do not directly support importing drills from other programs into our system, we do support the importing of JPG files (images) into your account. This option can be found under Drills & Practices >> Draw New Drill. Under the Drill Diagram Options heading, choose the "Upload" option.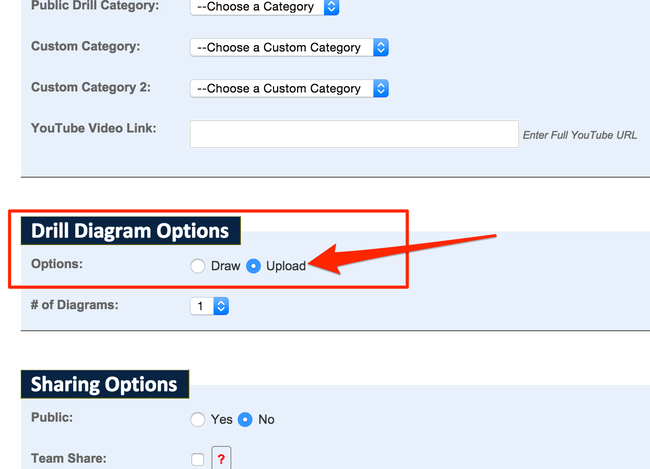 On the next page, you can select the JPG file from your computer then click the Upload button to send it to the server (see image below). Please note that if you upload JPG files, you will not be able to edit the diagram like you would if you create it in the HockeyShare diagrammer. However, you will have the diagram you uploaded, ready to use in practice plans.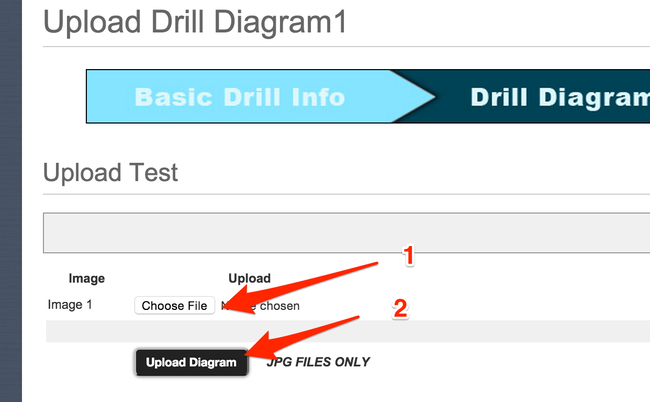 If you would like to have your previously created content editable in HockeyShare, we do offer importing services where we re-draw each drill in your collection in HockeyShare. Please contact us for pricing information and availability.